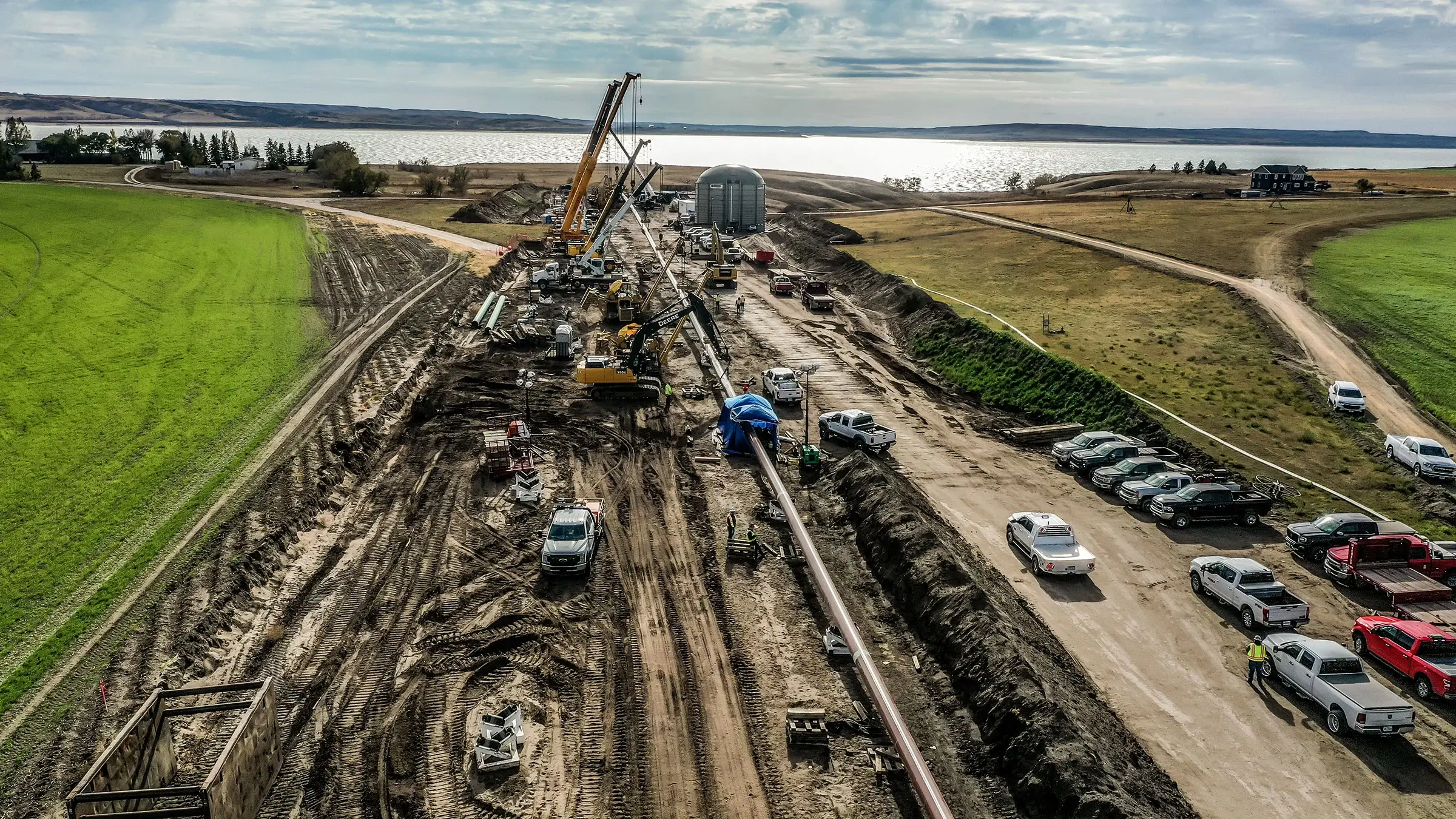 Sports stars typically go to Disney World to celebrate a big win. Michels went to a nearby convention hall in Orlando, FL to pick up the unprecedented title of two Trenchless Technology Project of the Year awards at the No-Dig Show.
Winning awards is a testament to the trust our customers have in our ability to execute challenging, boundary-pushing projects and focus on details throughout a project's construction lifespan.
Winning both awards in one year is a great honor and a first-time occurrence in the history of the award program.
Here is an overview of each of these astounding projects:
New Installation Michels performed a world record Horizontal Directional Drill (HDD) 268 feet below the bottom of the Lake Sakakawea Reservoir in the Missouri River. The 13,247-foot drill allowed installation of a 20-inch steel pipeline. In addition to being noteworthy for its record 2.5-mile length, the project also provided a previously unused trenchless option for transporting natural gas without disturbing the lake bottom. Watch this video to learn more about the Bakken HDD.
Rehabilitation Michels used ultraviolet light (UV) cured-in-place (CIPP) pipe liners to rehabilitate nearly 45,000 linear feet of sanitary sewer pipes and 141 manholes in Guam, making it among the largest UV projects in the United States. The 130 installations included 24,358 feet of 30-inch, 8,380 feet of 36-inch, 5,986 feet of 42-inch, 4,201 feet of 24-inch, and 1,059 feet of 18-inch diameter pipe. Communication and coordination was key to the success of this project, ultimately leading to the project being completed two months ahead of schedule. Watch this video to learn more about our CIPP work in Guam.